Naas Triathlon Club Junior Training
Naas Triathlon Club Junior Training
Get in serious shape
NTC Junior
The Juniors section of NTC is new and developing. As such, our focus is on fun and learning the basics of triathlon/duathlon in a friendly and relaxed environment across all disciplines (swimming/ running/cycling and transition).
What is the difference between Duathlon vs Triathlon?
Duathlon – Run / cycle / run
Triathlon – Swim / cycle / run
Junior duathlon and triathlon race distances are based on age increasing in distance as the junior gets older.
What equipment do I need?
For cycling, a helmet is essential and mandatory for every participant. A bike (any bike including balance bike or one with stabilisers, is acceptable) in good working condition, footwear suitable for running, a drink in a labelled bottle and warm clothing are the only gear needed.
What age groups do we cater for?
Kids membership covers ages 0-14yrs but the most appropriate age to start at would be 5 or 6yrs. Junior membership cover 15-18yrs. If you have any queries about ages or specific training please contact [email protected].
What does training look like?
All training will take place outdoors in venues such as the Curragh, Monread Park or Corcagh Park. For the first half of the year our focus will be on cycling and running, including transition techniques.
We will look to establish training sessions that last from 1 – 2 hrs, though initially we will limit this to 1hr until the junior athletes are comfortable with the training.
When will training take place?
Our current plan (subject to change according to Government guidelines) is to run weekly training on the Curragh or Monread park, every Sunday at 2pm for 1 hour. We will run joint training sessions with the Leinster clubs one Sunday a month in Corcagh park.
Is there the potential to join forces with other clubs?
There has been an ongoing collaboration between the Leinster clubs to have periodic joint juniors training sessions. These are supported by Gary Crossan, Triathlon Ireland Leinster development coach and are a great opportunity for all clubs to learn from each other and have some fun.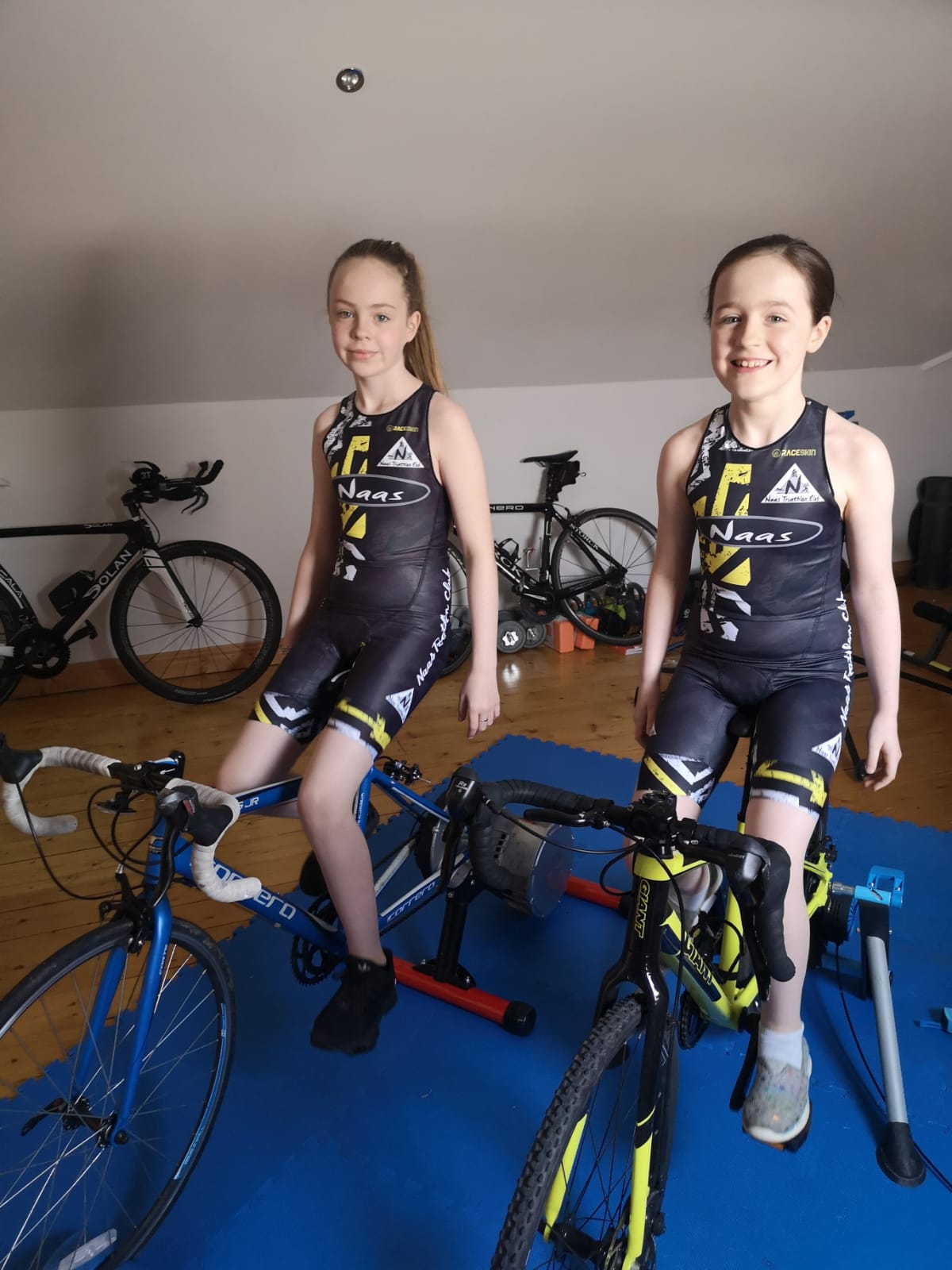 How do I become a member of NTC juniors?
In order to join the club, please visit Triathlon Ireland
In this section, you can join a club (search for Naas triathlon club in the "find a club" section), and select junior membership. You will also need to purchase kids membership (for ages 0-14yrs) in order to participate in any races. Junior membership is available for those aged 15-18yrs.
Children who do not have a parent that is currently registered with an account on the triathlon Ireland site, they will need to create an account first, before purchasing junior membership.
Where can I get more information?
We have a juniors whatsapp group where we will share ongoing updates and changes. Please contact [email protected] if you have additional questions
Safety and child protection
All coaches and mentors have been Garda vetted and have completed safeguarding 1 certification. If you have any queries please contact our child protection officer: [email protected]
Check Child Safeguarding Statement HERE
Check Safeguarding Risk Assessment HERE