Galco Naas Duathlon
October 10th 2021
We are delighted to announce that our Duathlon series is up and running again. Our first event is on October 10th and entries are open through Triathlon Ireland's website.
Race date: 10h October 2021
Race start: 12:30
Transition opens: 10:00
Race brief to be emailed to all competitors after 5pm, Thursday 7th October 2021.
Download Athlete Race Briefing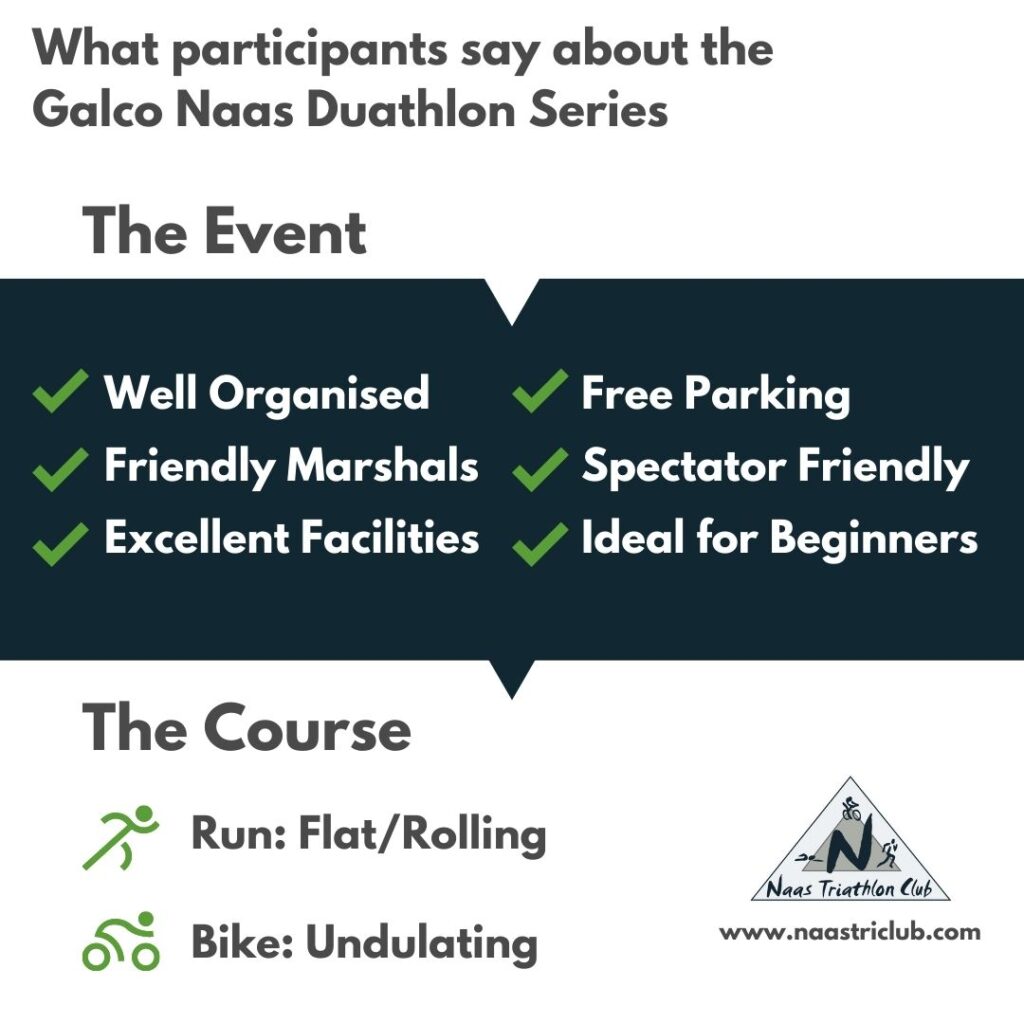 Race Preview
Whether you're at the start or end of your race season, or don't fancy taking the plunge into a full triathlon just yet, a duathlon distance is for you. Begin your race with a fairly flat 3.2km run around the outer perimeter of Punchestown Race course.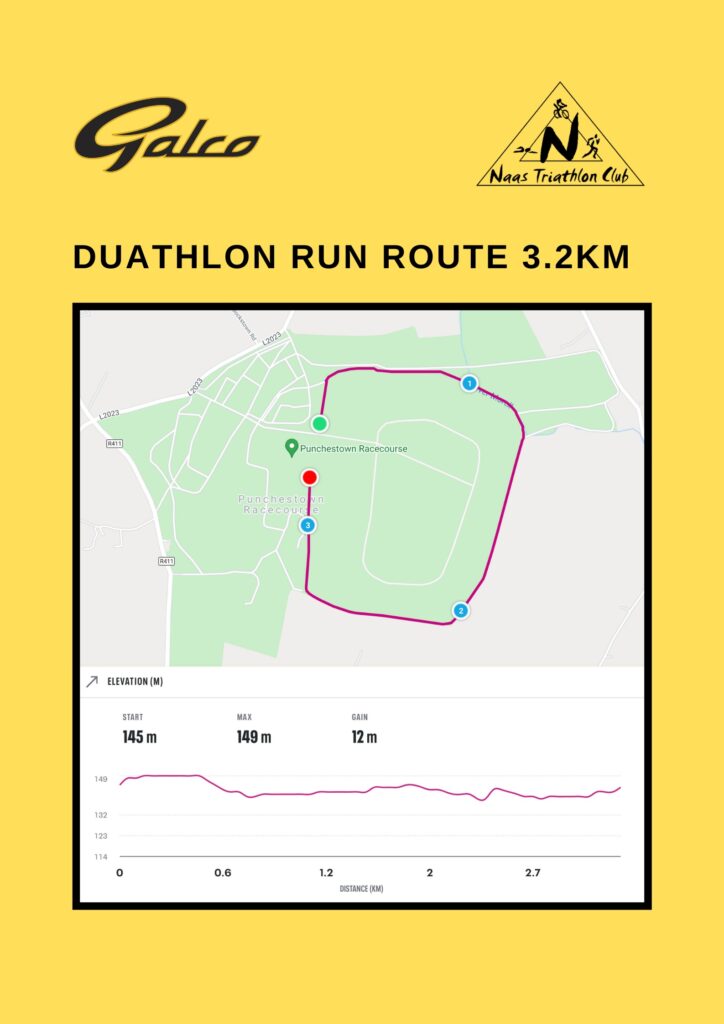 A quick transition onto your bike then you exit the main gates of Punchestown heading towards Blessington for the 20km cycle. The bike route is on open roads and mostly flat with just a few elevations, so suitable both for beginners and those seeking a personal best. After a few turns and undulations, you've reached the halfway point at the roundabout in Blessington where you will be ushered safely around to complete the return route.
You can expect loud roars of encouragement and support from the race marshals, all of whom are members of our club and avid athletes themselves. Swiftly enter transition in front of the Main Grandstand at Punchestown where you will drop your bike and start the final leg of the race with another 3.2km loop around the racecourse. This brings you to the Finish Line arch where you can enjoy cheers and applause for a job well done.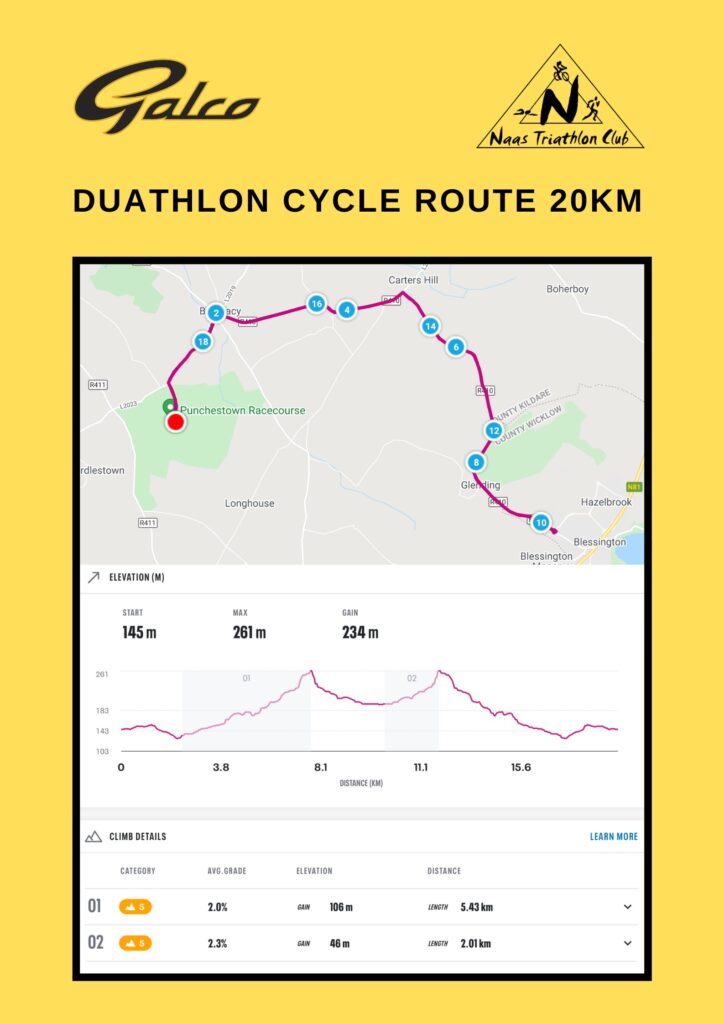 The event will be chip timed and all results available on our website within 24-48 hours of the race.
If you have questions, please contact us via email at racedirector@naastriathlonclub.com or through our Facebook page here.
Maxine Strain
Race Director, ​Naas Triathlon Club
Entries for the Galco Naas Duathlon are through Triathlon Ireland's race calendar