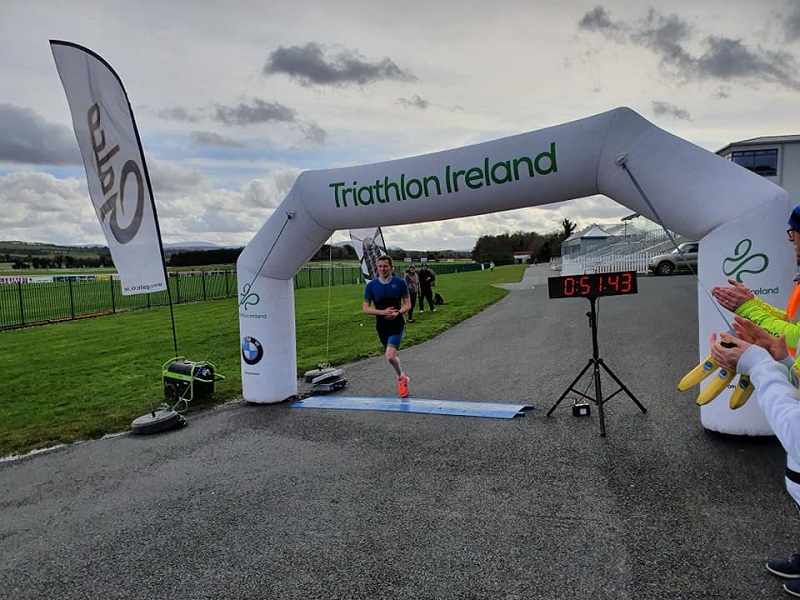 Galco Naas Duathlon sets a blistering pace
Sunday's Round 2 of the Galco Naas Duathlon series was blessed with the first sunny morning in weeks and as a result got off to a flying start. As part of the BMW National Duathlon Series, this was always going to be a very competitive race and so it began with two of the male athletes breaking 10 minutes for the first 3.2k run leg.
Niall Cornyn and Darren Dunne came in to T1 together with Paul Carroll, Alex Van Buttingha Wichers and Matthieu Proffit in hot pursuit. The leading trio kept up the pace, averaging just over 36kph on a tough bike leg and it was Paul Carroll leading back into T2 marginally ahead of Niall and Darren. It was all to play for as they started out on the 2nd run leg but it wasn't long until Niall Cornyn stretched his legs and began to pull away. Darren Dunne kept up the chase but couldn't catch Niall who completed the course in under 52 mins. Darren came in 2nd with Paul Carroll following up with a very creditable 3rd place. Alex Van Buttingha Wichers stayed on to claim the Junior section having come second in Race 1.
In the women's section, last month's winner Ciara Wilson was back to retain her title and as before set a blistering pace on the first run leg. She had a 44 second advantage heading into T1 from Shauna Doelken O'Shea, Ellen Vitting and Rachel Smyth. Ella Doherty managed to pull herself into the reckoning thanks to a strong bike split and claimed 2nd place behind Ciara with Ellen Vitting taking 3rd on the day. A special mention also goes to Naas Tri Club's Michelle Doyle who is always very competitive and claimed a win in her age category.
As always, these races are not just for the elite athletes. With well over two hundred registered there are many athletes who are there trying to win their age groups, beat their own personal best and lots who are just happy to complete their first multisport race.